The '20quattro ore delle Alpi' pit four Audi A4 Avant 3.0 TDI quattro cars against each other on some of Italy and Switzerland's most demanding mountain roads, from Sestriere to Cortina d'Ampezzo.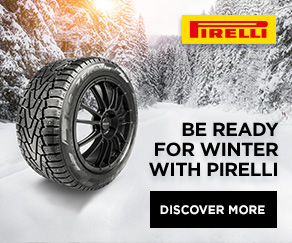 All the cars, crewed by a total of 16 drivers, ran on Pirelli Winter Sottozero 3 tyres: capable of dealing with the harshest winter driving conditions, such as those found over the Alps and Dolomites in mid-Winter season.
The total route covered more than 1,300 kilometres and engines were constantly running, without any needed tune-ups, despite impossible weather conditions met in the night stages of the 24-hour event.

The evening began with fog, followed by an abundant snowfall as teams overcame the Bernina (2.323m) and Juler (2.284m) stages during the night and with the thermometer stuck at -9°C these sections of the open mountain roads were even more demanding.

The 16 drivers, taking turns behind the wheel, managed to arrive within the set time limit and maintain an average 55.62km/h during the 18 Alpine stages, helped by the stability offered by the Quattro wheel drive and guaranteed grip of Pirelli Winter Sottozero 3 Tyres.

#Audi20quattro
Read more