The latest new development in the Pirelli Design project is a partnership with Blossom, a high-tech workshop that represents the feather in the cap of Val Chiavenna tradition in the construction of Made in Italy skis.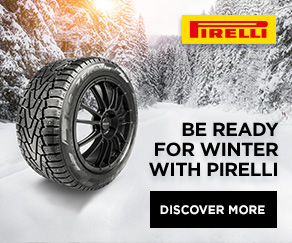 Hence the launch of the first ever Sport Carve Ski with an anti-vibration rubber layer inside.
Presented in St. Moritz in a world preview in February 2017, this Sport Carve Ski guarantees exceptional stability for smooth and accurate skiing, both on short turns as well as in the long range, adapting seamlessly to the conditions of the snow on the slopes.
In addition to the special design, which stands out for the use of rubber on the top of the skis and the iconic logo of the P lunga with a dot, it conceals its distinguishing feature in the technology of the materials used: a thin layer of anti-vibration rubber is enclosed inside the skis.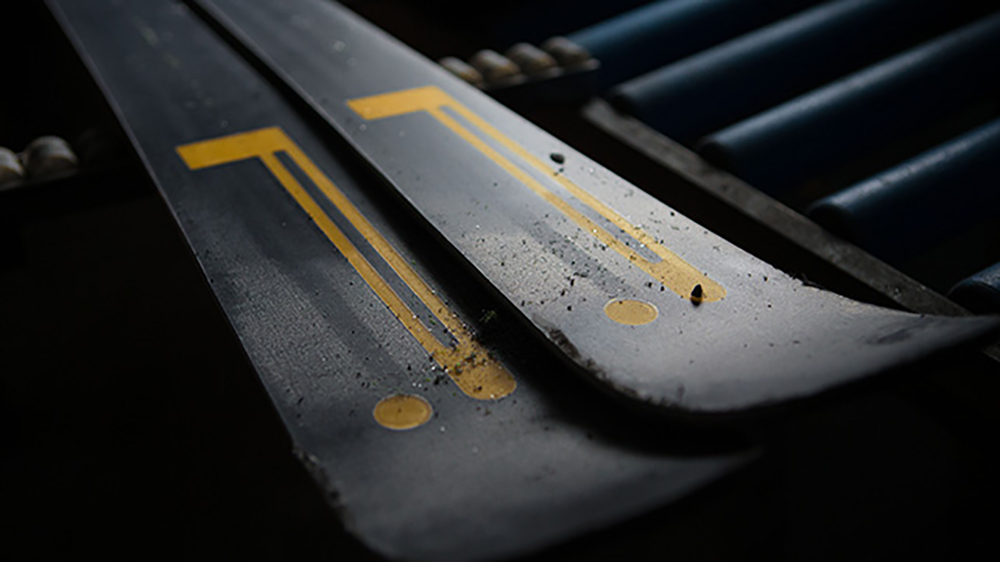 This new ski is in fact built by the craftsmen at Blossom using the sandwich technique, which consists in overlapping a series of layers of various materials, which are then heat-sealed in a furnace using special adhesives. The Sport Carve Ski has a wooden core, which is supplemented by a graphite sole, a double layer of Titanal with a stabilising effect, and lastly a fibreglass layer, a special triaxial glass fibre that fosters the torsion of the ski during maximum stress on turns.
The unprecedented contribution provided by Pirelli inside the skis is a band of anti-vibration vulcanised rubber made using a compound especially developed by Pirelli engineers to dampen up to 60% of the vibrations transferred from the slope to the skis during the descent.
Pirelli rubber plays a fundamental innovative role by contributing to satisfy the most demanding skiers towards the creation of a truly "race-worthy equipment".
The additional exclusive feature of the ski is that it is produced by Blossom in 7 colours inspired by those used by Pirelli for its racing tyres. Each colour is produced in a limited, numbered series of 110 pairs per colour, in honour of the anniversary of Motorsport Pirelli which celebrated its 110th anniversary in 2017.
The skis are produced from a minimum height of 151, rising to the following sizes: 158, 164, 170, 176, 181.
Each of these sizes corresponds to a different curving ratio: , 10, 11, 13, 14, 16, 17. The sidecut, of the skis is more accentuated: 121-71-106.
Read more