How far can you push the limit of motor racing? Can a classic motorcycle face up to a snow quake race, shifting the action onto a non-conventional ice circuit, so far outside its comfort zone?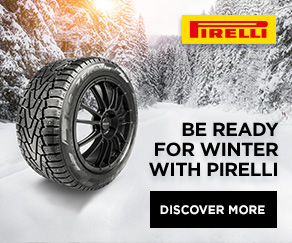 That's right, on ice. Pirelli, Sideburn and Deus Ex Machina have devised an edge-of-your-seat, insane rally, with a route that unfurls amid the peaks of the Alps. Featuring flat track, vintage scrambler and enduro bikes, homemade studded tyres, ice-covered roads and a burning passion, for the most thrilling sports event ever.
To make the race even more special, enter pilot Marco Belli, and his incredible acrobatic skills: the discipline-champion in Italy and North-America will ride a 1300cc monstercycle, featuring new 'Scorpion™ Rally' tyres, a set especially devised by Pirelli. The presence of world-famous customizer 'El Solitario' – a real icon in his field – is also set to be a highlight of the day.
A new concept of racing and racing surfaces; where the technical world meets the natural environment of the Alps, for a truly unique event.
High-speeds, throbbing music, a sturdy seat and studded tyres, for an exceptional experience to discover just how far these raging engines are willing to go.
Read more