Snow, ice, cold, debris and other dangers on the road. Driving in the mountains in winter can often be a real adventure, and not always an enjoyable one. Throughout our travels on mountain roads, we must always be prepared for the unexpected, and our tyres, too, play a key role in keeping us safe all the way to our destination.
The performance and other characteristics of the Winter Sottozero 3 tyres are perfectly suited to the challenging conditions found on wintry roadways. As their name implies, these tyres were born to give their best when temperatures fall "below zero".
With Maserati, as part of the Maserati Winter Tour, 'The Power of Attraction', at the foot of Mont Blanc in Courmayeur, the Winter Sottozero 3 tyres were put through their paces to showcase all that they have to offer. Guests at the event were greeted by several versions of the Maserati Quattroporte and Maserati Ghibli S Q4 positioned outside the Maserati Winter Lounge, which had been set up at Chalet du Jardin de l'Ange.
The weekend began with evening festivities that culminated in the presentation of the book "La montagna dentro", by Hervé Barmasse, complete with all the trappings typical of the Aosta region.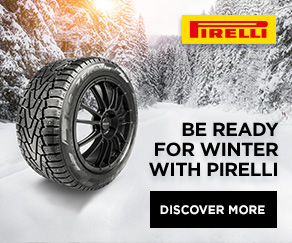 The following day, it was an early start for a tour led by a local guide at the summit of Mont Blanc, where guests could enjoy the breathtaking views, snowy peaks and bitter cold on such a magical mountaintop morning.
The event concluded with a test drive along the roads of Courmayeur, seeking out the iciest sections of roadway in order to fully appreciate the levels of safety, control and performance provided by these winter tyres.
The Winter Sottozero 3 tyres have proven their potential by maintaining stability while ensuring the high performance of a 410 hp vehicle
The test drive came to a close just before dinner, which itself proved to be a stylish way to wrap up a weekend packed with excitement as guests were taken up to a mountain refuge on snowmobiles, further confirming—as if there were any need—that even extreme winter conditions can't stop Pirelli and Maserati from reaching their objectives.
Read more