Spooky, scary road trips send shivers down our spines, and a Halloween on the road is a Halloween well spent. Every town worth their scary salt has a decent haunted house to visit, but what if you hopped in your car and headed to an infamously haunted town? Luckily (or not, depending on your viewpoint), there are several locales across the country with nefarious histories that make for a perfect destination on October 31st. Let's explore your options, and we'll let you decide where to get your scares this Saturday.
We'd be remiss to begin our Halloween road trip guide without the most iconic village of the occult - Salem, Massachusetts. You likely learned about the Witch Trials at school, and even their significant impact on our culture today and the concept of "witch hunts" in our everyday vocabulary. The tragic and unsettling events from 1692 haunt the town to this day, and there are several sites for you to visit when stopping by, including museums and even the house of one of the trial's presiding judges. If this historical event piques your interest, it's definitely worth the drive.
Not too far from Salem lies another small town with a legendary name: Sleepy Hollow. Yes, that's right - Sleepy Hollow isn't a fictional place from an age-old tale, it's a real and fascinating place to visit. Tucked away in New York's Hudson Valley, the home of Ichabod Crane and the Headless Horseman draws visitors from near and far to see for themselves what is so haunting about this sleepy suburban town - landmarks like the cemetery, lighthouse, and numerous manors from generations past are an eerie attraction for fans of the classic story.
Heading all the way down I-95, you'll find another historically haunted town - considered to be the oldest European-founded city in the nation - St. Augustine. Found along the northeastern shores of Florida, the city has its fair share of ghost tours, spooky cemeteries, and perhaps one of the world's most prolifically paranormal buildings in its lighthouse.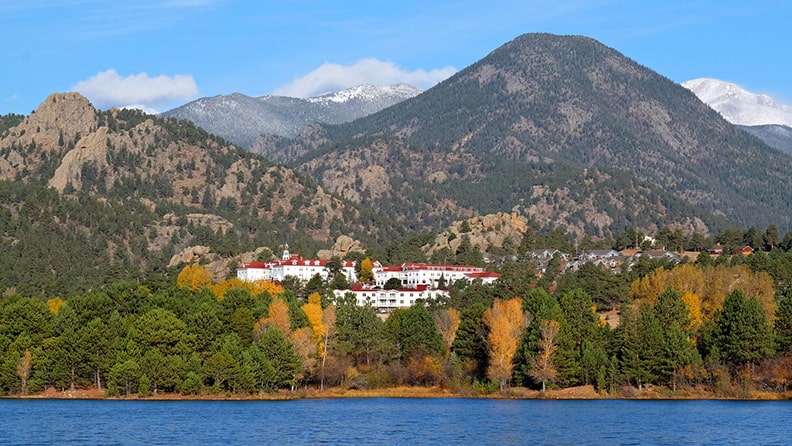 Looking for a lonelier experience in the wilderness? Our final recommendation is a mountain resort, ironically, that provides all the comforts of a regular vacation with a slight twist: it's the chilling real-life inspiration for Stephen King's novel and Stanley Kubrick's horror film The Shining. The Stanley Hotel sits amid the mountains of Colorado, in a town called Estes Park, making for quite the road trip. There's plenty of history to this haunted hotel, with its original owners said to still roam the halls, appearing in photographs and even unpacking guests' suitcases.
Do you want to know the scariest thought on our mind, though? That many drivers will be making their Halloween travel plans without considering their tires and how to maximize their mileage along the way. Make sure to read up on our tire care checklist ahead of your trip and choose the right tires for the terrain and temperature as we enter colder days ahead. Packing ghost repellent may be a wise decision, as well, but we'll let the paranormal experts guide you on that process. Wherever you decide to go for your spooky thrills, our tires will be a steady guide amid the jump scares.
Read more
Find
Select the product that fits for you
Want more