Fitting the engine of a Lamborghini in a Fiat 500 is like a work of art in which the sacred meets the secular, in which a noble element mixes with the most prosaic there could be. Because it means bringing together the exclusivity and the power of a supercar with the chassis of the most popular car, the very symbol of mass motoring for all Italians. Taking on the task of making the two personalities coexist were Gianfranco Dini and son Leonardo, owners of Oemmedì Meccanica in Acquapendente, in the province of Viterbo, Italy.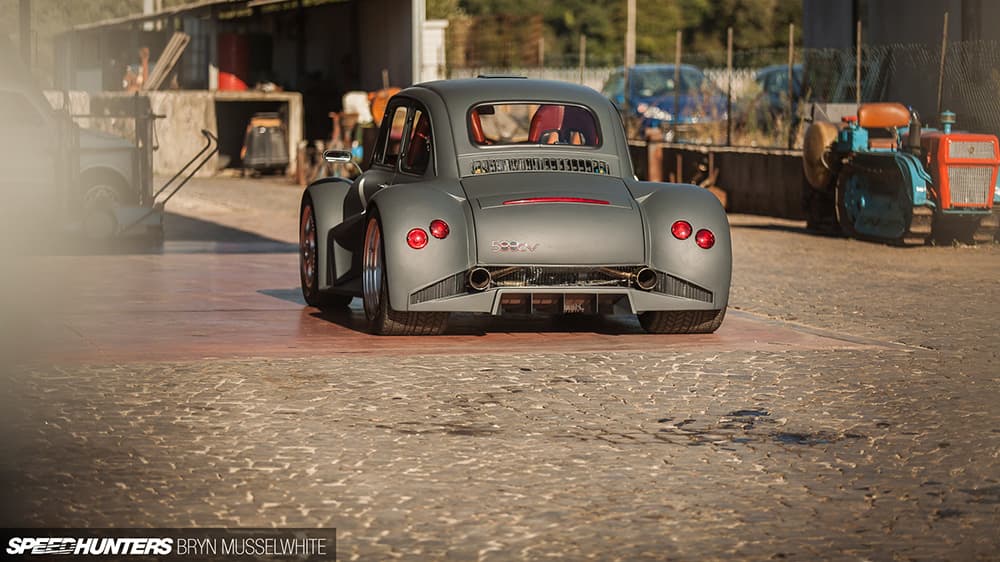 "When I was 12 I was already tinkering with Fiat 600s and Fiat 1100s. I would remove the head, grind it and refit it". Now 62 years old, Gianfranco's passion for cars goes way back, when he started hanging around workshops aged 9. "Grinding engines has always been my speciality. I have worked on lawnmowers, Caterpillars, cars small and large, buses and excavators. It makes no difference for me".
In 1984 he opened his own workshop and in 2006 he started creating miniature supercars. One of his most admired masterpieces is the 500 Lamborghini, a small fireball with the monster engine of a Murcielago V12 6.2L capable of delivering 580 horses under the bonnet. It has a top speed, without limiter, in excess of 300 kph and covers 100 meters in just three seconds. Power on the ground is controlled by two Pirelli P Zero 335/30 R18 tyres on the rear axle and two 245/35 R18 on the front.
It is the most powerful Fiat 500 in the world and with its elegance it won the Tuning World Bodensee competition that every year brings together some of the most extravagant and fascinating cars around on the shores of Lake Constance. "Now I receive customisation requests from all over the world. We have customers in Italy and abroad, in England, Norway and Germany".
The next challenge? "After Porsche, Ferrari and Lamborghini, we have a Bugatti EB110 engine, of which 120 copies were made. This Italian engine was given to us with the goal of bettering the power of 500 Lamborghini. And then we have a front wheel drive hybrid in mind". Of course. Because the future for Oemmedì is also green.
Read more