We're next to an airport runway in California and just like in the greatest Western movies, our two rivals stare each other down at length before making their move.
On one side, a Pagani Huayra, one of the world's most prestigious supercars – more than 4,000 parts, not counting the engine and transmission – equipped with P Zero Corsa tyres, tailor-made to ensure maximum safety and superior performance.
On the other, a SIAI-Marchetti S.211 jet trainer bearing the Pirelli logo specially for the occasion.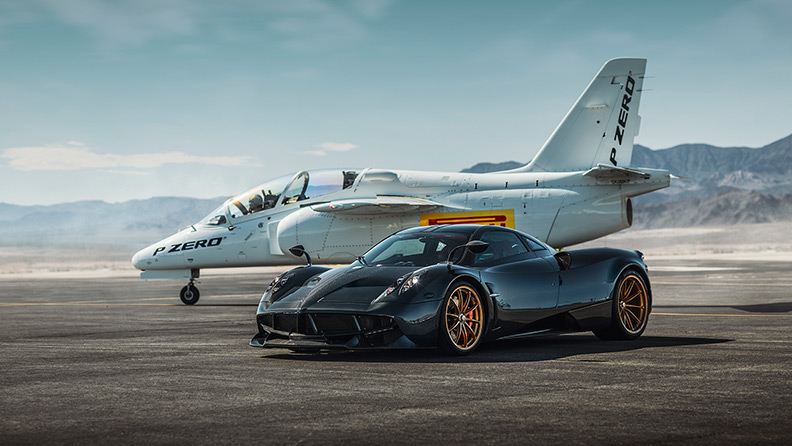 Showdown
It's high noon on the runway in Boulder City, Nevada, and the airport staff can feel the tension in the air.
Pilot and driver climb aboard and start their engines.
One foot on the gas, time stands still as they glance over at each other and nod in respect. Then the flag drops and battle begins.
Who wins? Watch and find out…
Read more
Find
Select the product that fits for you
Want more