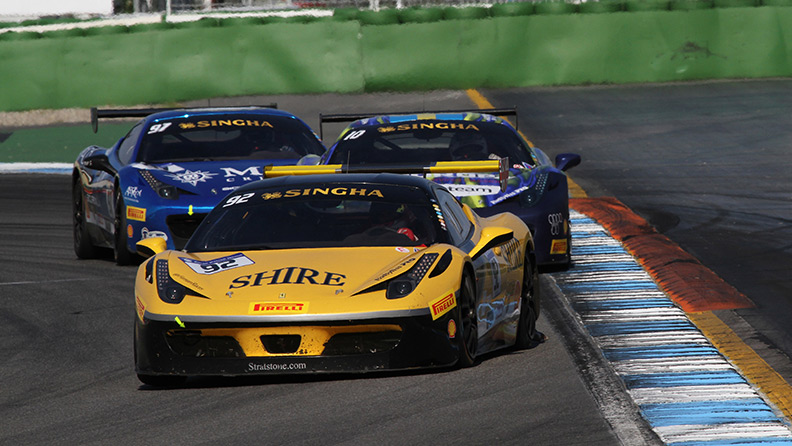 Racing on the streets
It's not just circuits and the epic Japanese Grand Prix that is the focus of Pirelli's attention this weekend. Instead, there are two very significant events that take place on ordinary roads in Europe. Although that's not entirely true, because the roads in question are very far from ordinary….
Stepping into the legend
Firstly, there's the Rallylegend show. This takes place in San Marino, using demanding asphalt special stages designed to showcase a variety of modern and historic rally cars, from the Volkswagen Polo R WRC to the Lancia 037 Rally. Some real heroes of the sport are taking part, including four-time champion Juha Kankkunen. Unwittingly, Kankkunen became Pirelli's greatest rally brand ambassador when he won his 23rd and final WRC event, at home in Finland in 1999. Juha has many qualities, but a deep love of set-up and technical detail isn't one of them. When asked on television which tyres he was using at the end of the rally, he simply replied: "black, round and Pirelli…"
In fact, the list of drivers in attendance is like a hall of fame of rallying. On the list are Miki Biasion, Timo Salonen, Markku Alen, Gilles Panizzi and Sandro Munari, among many others. Pirelli is supplying all the tyres for the competitors, from the P Zero as seen on the World Rally Championship, to the P7 Corsa Classic.
Graziano Rossi – the father of Valentino and an all-round petrolhead – will be driving a BMW M3, and in total there will be five Audi Quattros in action: probably the most ever seen together at one time outside of Ingolstadt.
Just to prove that rally cars can really fly, there's also going to be a special exhibition of Alitalia-liveried rally cars through the ages: which constantly vies with Martini as the most iconic sponsor in the sport.
For rally fans, this weekend is simply the highlight of the year.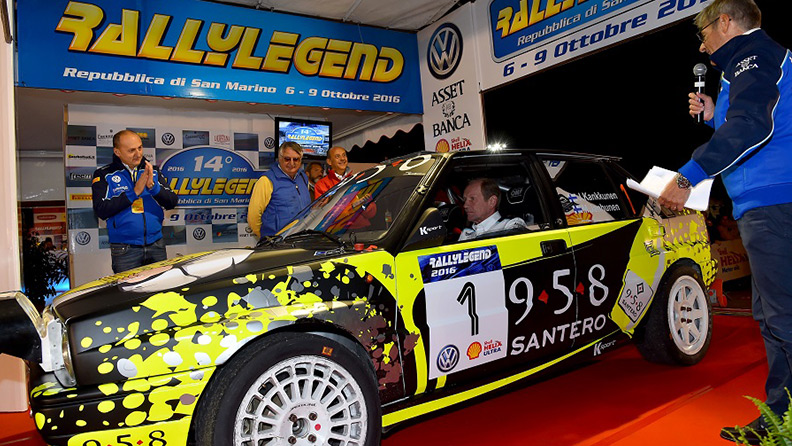 Mastering the Masters
But that's not the only thing going on using (closed) public roads. The FIA Hillclimb Masters competition takes place this weekend in Sternberk in the Czech Republic: only the second time that this grand final has taken place. It's an event that unites the best hillclimb drivers in the world over four kilometres of the famous 'Ecce Homo' course. This race will crown the champion of champions over a series of heats, as well as hosting a nations' cup, watched by an estimated 30,000 people.
For Pirelli this is another key event, as its specialised P Zero hillclimb tyres will be present with nine-time champion Simone Faggioli – who helped to develop the product.
The Ecce Homo hillclimb is actually one of the oldest motorsport events in the world, having first been run in 1905 on a road that was originally part of the main stagecoach route from Vienna in Austria to Wroclaw in Poland. "Hillclimbing is not a sport for the faint-hearted," points out Faggioli, who has broken both legs in separate accidents in the past. "To be successful, you need maximum concentration from start to finish. You can't afford to make any mistakes, and that's why it's so important to have a really precise tyre."
Average speeds on a hillclimb course are in the region of 170 to 180 kilometres per hour, with top speeds in excess of 250kph. If you go off, there are metal barriers if you are lucky, and sheer drops if you aren't.
Faggioli currently holds the Ecce Homo track record, so he'll be aiming to add another important trophy to his cabinet this weekend. And his ultimate dream?
"I'd love to race at Pikes Peak," he concludes. "It would have to be with the right car, but that would be an absolutely amazing race to win."
Read more