Good tunes are a must for any roadtrip. And as it turns out, Pirelli has been a guest star not only on the racetrack, but on many soundtracks over the years, particularly in American hip hop and rap. From Tyler the Creator, Kendrick Lamar, Lil Wayne, 2 Chainz and Lil Yachty through to Cam'ron, Ja Rule, 50 Cent and Jay-Z; Pirelli has been turning up in cult tunes for decades, often referenced as a status symbol or adjunct to cool cars and fast driving.
Rap music and hip hop culture originated in the housing projects in New York City in the late 1970s and has since become a worldwide global phenomenon as a vehicle for artistic expression, both as a music genre and lifestyle.
So in case you're looking for any playlist inspiration, let's take a look back at some of Pirelli's cameos in song folklore, and more importantly the stars who created them: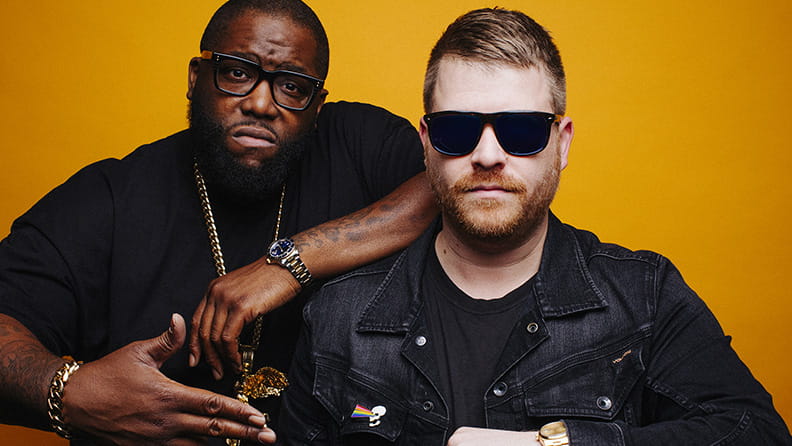 Run the Jewels. Credit: Dan Medhurst
1) "Chase Me" Danger Mouse featuring Run the Jewels & Big Boi (2017)
Lyric: "We turn Pirelli's to jellies"
Hailing from Baby Driver, one of the top 10 movies of 2017, this song is a fitting choice for this article's focus on the intersection between cars and music. The protagonist Miles "Baby" (Ansel Elgort) is a music-obsessed getaway driver for a crew of bank robbers, therefore music is a crucial component for many driving sequences –– with the actions often choreographed to the songs. "Chase Me" was the song for the film's opening getaway chase scene, hence the "Pirelli's to jellies" reference. A collaboration between Danger Mouse and hip hop legends Big Boi (formerly half of the grammy award winning Outkast duo) and Run the Jewels (EL-P and Killer Mike); "Chase Me" was nominated for Best Rap Song at the 2018 Grammy Awards.
Kendrick Lamar. Credit: Dave Free
2) "Money Trees" Jay Rock and Kendrick Lamar (2012)
Lyric: "Pull off at Church's with Pirelli's skirtin' (Pirelli's skirtin', Pirelli's skirtin')"
We'll leave it to Lamar himself, "The King of New York" to describe his own songs: "You really can't categorize my music. It's human music". The song "Money Trees" appeared on his Good Kid, M.A.A.D City debut album, one influenced by 90s gangsta and West Coast rap, with Lamar referencing Tupac Shakur and Snoop Dogg as musical influences. Kendrick Lamar has been called a lyrical "Shakespearan" by Billboard magazine and his versatility is clear through collaborations with Drake, Rihanna, 2Chainz and Sia, to name a few.
He also made history earlier this year in winning the 2018 Pulitzer prize for music for his album DAMN., the first non-classical or jazz album to do so. As Lamar told Vanity Fair on the Pulitzer prize: "It's one of those things that should have happened with hip-hop a long time ago… for it to get the recognition that it deserves as a true art form, that's not only great for myself, but it makes me feel good about hip-hop in general."
Flo Rida. Credit: Raphael Simien
3) "Right Round" Flo Rida featuring Kesha (2009)
Lyric: No stoppin now, my pirelli's on role
"Right Round" was a catchy chart-topper inspired by the 1984 hit "You Spin Me Round (Like A Record)" by Dead or Alive, thanks to the star power of Flo Rida's signature pop rap style and Kesha, who contributed guest vocals. It was the lead single for Flo Rida's second album R.O.O.T.S. and in fact, his best-selling single ever (with over 12 million downloads). As well as featuring on the iconic comedy film, The Hangover, this song was also remixed for another Hollywood box-office smash, Pitch Perfect in 2012, sung by the a capella group The Treblemakers.
Read more